Sociedad Marítima y Comercial Somarco Ltda.
With the personal challenge of creating a Chilean company in the field of ship agents, dominated until then by foreign companies, on January 13, 1953, in the port of San Antonio (Chile) Don Julio Antonio Blanc Arenas together with his son Julio Blanc Barrios proceed to the foundation of Sociedad Marítima y Comercial Somarco Ltda. in the areas of Ship Agent, Stevedoring Agent and Shipping Agent for domestic and foreign vessels. Today, Somarco is still a family business, currently managed by Mr. Julio's grandson, Mr. Christian Blanc Parga.
In these almost 70 years, Somarco has positioned itself as a relevant player in the industry, thanks to the entrepreneurial spirit of the Blanc family, which has allowed the company to expand its operations to numerous activities always related to the shipping world.
Below is a timeline with the main milestones in Somarco's history.
In the port of San Antonio, Mr. Julio Blanc Arenas and Mr. Julio Blanc Barrios founded Somarco Limitada.
expands its operations to the North offering door-to-door service of grinding media for large mining and iron ore, opening branches in Arica, Iquique, Antofagasta, Carrizal Bajo, Valparaíso and Talcahuano.
the company is nominated as General and Port Agency in Chile by the Baltic Shipping Company of St. Petersburg.
Somarco signs the General and Port Agency contract for Chile for the ships and shipping services of China Ocean Shipping Group of the People's Republic of China, a relationship that continues to this day. Today Cosco is one of the largest shipping companies in the world.
Somarco obtains the maritime representation of Sami Co. of Seoul, which in 1984 becomes Pan Ocean Shipping Co.
Somarco enters the shipbuilding business with the tug Somarco I and the construction in Argentina of the barges "Mercedes" and "Adriana B", which operated in the Chacao Channel.
Somarco becomes the first port operator of the recently inaugurated Codelco power plant in Tocopilla
a 7,500M2 warehouse was leased in the port of Arica to consolidate the operation of minerals coming from Bolivia.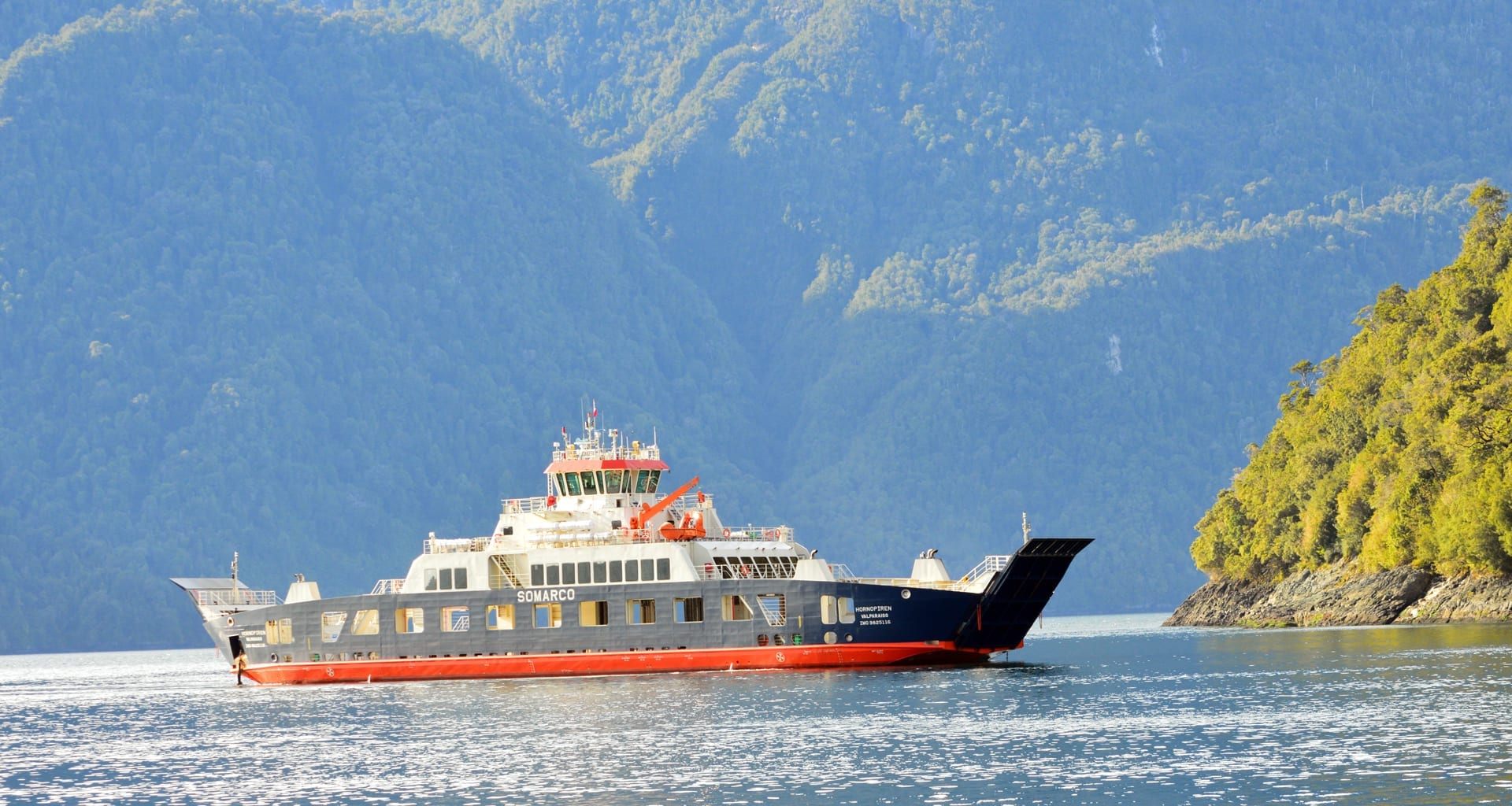 the awarding of the bid for the Palena Bimodal route was formalized, for which state-of-the-art barges were built. "Capitán M. Andrade" and "Hornopiren".